Indian Meal how you like it
We are now offering 2 ways to try the Best Indian Takeaway or the Best Indian Street Food. Indian Takeaway is offered via our Meal Service & Fast Food is offered via our Food Truck.
Meal Service
Food Truck
Indian Street Food Truck
You cannot miss our new Food truck now offering the Best Indian Street Food in Cardiff.
Food Truck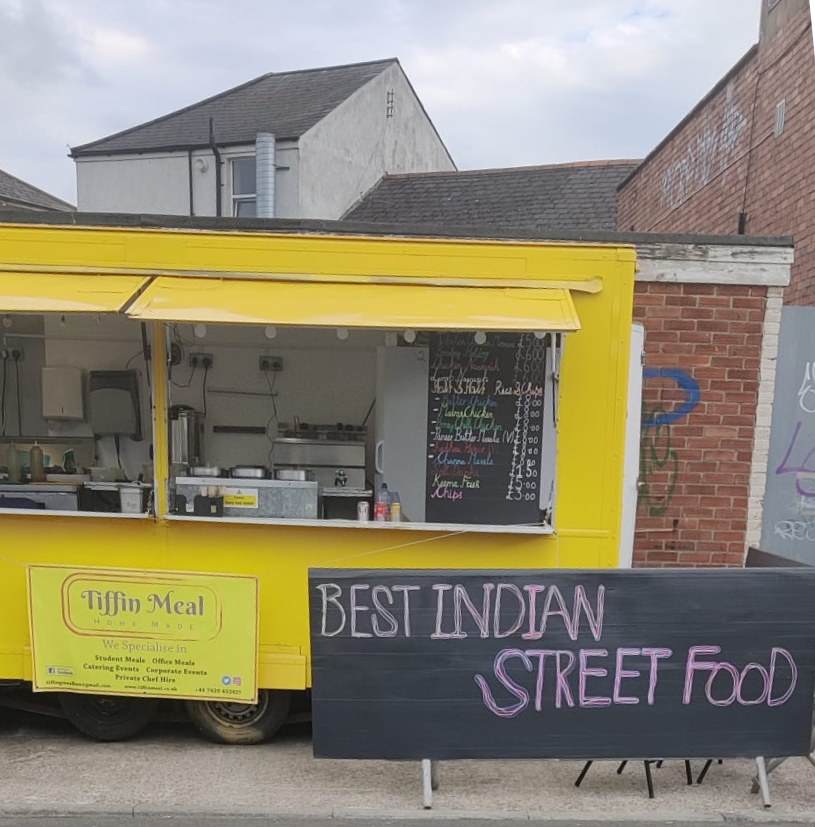 Indian Meal Service
Home made Indian takeaway meals from award winning Chef Manish. Customised Meal Plans for students at affordable price.
Just choose your date and time, and meals delivered to you.
Meal Service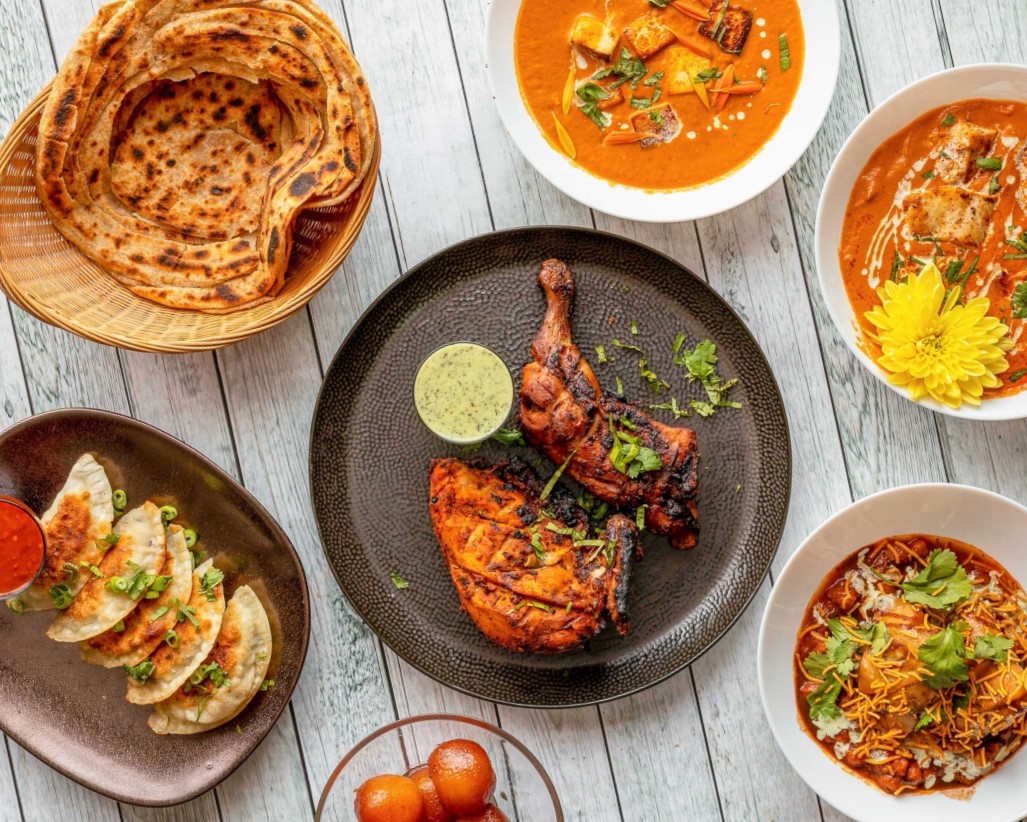 Shuaib Shola
2023-10-02T11:47:23+0000
Her trading is second to none, Mrs. joan has a successful mindset alongside superior technical knowledge. Amazing work

...

culture, everyone is willing to invest with her because she makes a good profit of over $12,050 with just a minimum of $1000 in 7 days, Contact her on Email:[email protected] WhatsApp:+13017502458

read more
Catherine Brown Mounch
2022-08-18T19:46:45+0000
Such delicious food - hubby and I thoroughly enjoyed it - see you again soon!
Kopal Madhur Jain
2022-07-30T22:32:24+0000
Amazing food I must say specially in cardiff. We booked Tiffin meals for my daughter's birthday.The catering was very

...

well managed by Mr manish, the quantity, quality and the pricing of food was mind blowing. Me and my husband was totally satisfied with the food. Everybody in the party enjoyed it. Thank you so much for making our event really good because of the food. Sorry for giving late feedback. 😊

read more
Tess Berry-Hart
2022-07-23T21:17:07+0000
Beyond delighted to find an excellent chicken momo 😍for the first time in Cardiff, as well as a tasty crispy samosa

...

chat and honey chilli chicken! Delicious and fast service plus a long chat with the friendly chef about Delhi! 100% recommended, go and check it out! Tiffin Meal food truck, Cardiff

read more
Rhiannon Davies
2022-07-16T17:26:43+0000
Excellent service and excellent food. Well worth a try people
John Bright
2022-07-12T20:16:02+0000
Great range of street food all cooked to order. Really friendly service from Manish. All food is reasonably priced and

...

the Madras was excellent! Thanks we will be back

read more
Harry Singh
2022-06-10T15:22:55+0000
Amazingly tasty food cooked fresh with friendly service. most definitely recommend 🙂
Jane Mahdi Maddocks
2022-05-24T15:41:55+0000
Amazing food, all natural spices and cooked fresh in front of you. Also amended the spices so wasn't too hot for me. I

...

had butter Chicken and one daughter had the honey Chilli and the other Madras. All equally as tasty. Will defo have another

read more
Daryna Savchenko Samarets
2022-04-29T22:03:13+0000
Today I got to know this wonderful food for the first time☺️☺️☺️really, really tasty, really very very very much

...

))))))🔥🔥🔥🔥🔥Smiling chef, pleased with amazing food and pleasant service! ❤️❤️❤️Sorry for my English, I'm using a translator.I am a guest in this wonderful place called Cardiff🌺🧚‍♀️

read more
Kyle Cutting
2022-04-28T12:27:34+0000
After visiting Tiffin meal street food in canton for a third time, I can say that every bite of food is impeccable. I

...

have tried keema fries, chicken madras and chips, and the bombay hot dog, and I am very impressed with the quality of food, and how fresh it all tastes. I definitely recommend trying the Tiffin Meal, and I will definitely return again for more!

read more
Laksh Mathur
2021-12-03T12:11:12+0000
The food is well cooked and tastes like home made food. It is also cost effective.
Priti Hunt
2021-12-02T17:42:51+0000
Exceptional array of dishes and ingredients to create delicious and extremely tasty home cooked food.So grateful to

...

have found Tiffin Meal.

read more
Samm Sharma
2021-10-26T21:09:41+0000
The food is quite tasty and fresh as well and the portions are reasonably priced! Would recommend it 100 percent!
Parin Shah
2021-10-01T19:34:16+0000
very good food with authentic indian taste breads were home made and fresh
Manish Kumar
2021-10-01T03:06:44+0000
best meal at best price you can get in cardiff
Dakshita Chandra
2021-09-15T13:43:21+0000
best and easy student meals with new weekly menu with veg and non veg options. would absolutely recommend for students

...

who miss home cooked food 🙂

read more
Rachael Davies
2021-08-30T07:12:29+0000
Tried the chicken momos at Corporation Yard yesterday - they were SO tasty and the dipping sauce was to die for. Will

...

be back for a full meal and definitely recommending to others.

read more
Jamie Morgan
2021-04-17T20:37:32+0000
Fantastic meal! Really delicious curries and great value for money.
Karthik Tsd
2021-04-05T13:29:16+0000
Food was delicious and fresh. Highly recommend! Will certainly order again.
Rumi Begum
2021-03-23T16:27:14+0000
Hi just had my food. Ur curries are really nice, tasty and fresh. I honestly enjoyed having my meal today not feeling

...

great but still I loved the currys. They yum. Really happy with my order from you. Thank you for delivering the food hot and fresh for lunch 👍👍👍

read more
Navneet Kaur Waraich
2021-03-05T17:09:53+0000
It's authentic Indian food with balanced spices. The price is good for quantity. Perfect meal!
Neha Sharma
2021-02-20T19:12:00+0000
Had my first meal off tiffin box have to say it's nice to taste home cooked traditional Indian food. Highly recommended

...

and will be paying another visit soon.

read more
Natalie Jones
2021-02-18T11:44:42+0000
Food was delicious - would definitely recommend! Will definitely be placing orders in the future. Thank you very much.
Gautami Chatterjee
2021-02-01T21:18:47+0000
Perfect blend of spices ...not at all oily ...Delicious home made Indian food ....Would like to order and savour

...

again Thanks Manish

read more
Radhika Patel
2021-01-30T16:38:11+0000
The food made by Manish was absolutely delicious and portion sizes were perfect!!Food was delivered piping hot so

...

could eat it fresh without needing to reheat!!I love my traditional Indian food and I'm very fussy with the taste, but this was perfect. Thank you very much. I'll definitely be ordering again.

read more
SAna Nth
2021-01-28T09:46:20+0000
Lovely home cooked food ! Highly recommend
Sian Teigr
2021-01-24T10:25:09+0000
We had our first vegan delivery last night for 5 people. Everyone enjoyed it. Thank you Tiffin Box 😊
Shaun Nathan James
2021-01-13T19:27:02+0000
Great food on Xmas whilst at work, really enjoyed and would recommend 👍
Mikey Evans
2021-01-13T19:21:59+0000
Had a brilliant meal Christmas Day from Tiffin Box, food was amazing 👌🏼
Hannah Williams
2021-01-13T19:09:02+0000
Tiffin box provided us with a Christmas Day curry on shift in Morriston hospital, and it was amazing! So tasty, perfect

...

portion size, it was delightful! Thank you very much, will definitely be ordering again 😋

read more
Ebonie Duncombe
2020-12-28T12:33:29+0000
I had a vegetable biriani and it was out of this world delicious!!!
Beverley Jayne Guy
2020-12-26T14:04:15+0000
Tiffin Box made a Christmas Day in work more bearable with a delicious byriani provided for the ED Morriston hospital..

...

Thank you

read more
Joanne Evans
2020-12-26T10:56:24+0000
Thank you Tiffin Box for our delicious curry on Christmas Day in Morriston ED. It was very tasty xx
Sam Evans
2020-12-25T19:49:31+0000
Thank you for a delicious meal. Greatful A&E nurse.
Mollie Amber
2020-12-25T19:03:53+0000
Lovely food, great flavour 😋 xxx
Gabby Wilcox
2020-12-25T18:58:52+0000
Delicious! Really good food xxx
Dem Carosi
2020-12-25T18:39:46+0000
Had a Biriani today at break working in hospital A&E and enjoyed it so much that I felt totally rested body and soul.

...

Best I've had and recommend you try one.

read more
Gaurav Gupta
2020-12-23T16:44:53+0000
Food is really good and packaged very well.
Yash Dhutia
2020-12-22T19:34:34+0000
First time we have ordered and the food was excellent !! Defiantly will order again.Good luck to the hard working chef

...

behind this business

read more
Nitin Kumar
2020-11-18T09:59:41+0000
Would definitely recommend Tiffin box. Authentic Indian food with great taste delivered at home.
Rachel Clark
2020-11-06T19:51:25+0000
amazing food every time! I love the gobi aloo, the tadka dal, the chapatis, always so tasty and freshly delivered to

...

your door.

read more
Andrew Shankie
2020-11-05T19:43:12+0000
Today's paneer was off the scale! Thanks Manish!
Edward Maxwell-Lyte
2020-10-26T20:10:38+0000
Proper authentic, a bargain and delivered. you can't ask for more than that
Suriya Ashok Edwards
2020-10-16T09:43:59+0000
Great place, we love the home cooked food. Would recommend.
Jenny George
2020-10-10T07:39:52+0000
Yum! Our food was delicious.
Catrin Edwards
2020-10-09T19:31:14+0000
Loved our veg meal this evening - Dal Sultani and bindi. Top sides in the form of aloo tikki chaat and samosa chaat

...

too. Will be reordering soon!

read more
Rahil Abbas
2020-09-28T19:26:32+0000
great food ! good value !
Sofia Moise
2020-09-24T11:20:46+0000
Absolutely delicious food. Definitely will order again.
MOu Das
2020-08-25T14:35:49+0000
Amazing indian food right in front of your door! The chef is friendly and delivers food on time. Just yum yum 😋
Tushar Patiyal
2020-08-10T22:29:22+0000
Manish is a brilliant chef and I have tried different delicacy prepared by him multiple times. Never got disappointed

...

with his cooking skills! I would highly recommend his food!

read more
Next Reviews
Fresh Ingredients, Tasty Meals
We use fresh ingredients to make our meals which make the taste amazing. You have to try it once.
MON – SAT
12:00 PM – 21:00 PM
LOCATION & CONTACT DETAILS
Rear of, 164 Cowbridge Rd E, Pontcanna, Cardiff CF11 9NE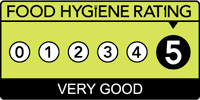 Drop Us a Line
Don't be shy. Let us know if you have any questions!